DR. Dafna Disegni
DR. Dafna Disegni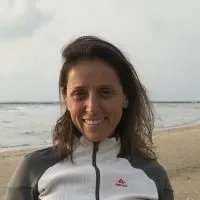 Accordion Title Areas of Interest
Areas of Interest
Market Valuation
Environmental Economics
Industrial Oranization
Game Theory
Econometrics
Accordion Title Biographical Info
Biographical Info
Ph.D. Agricultural and Resources Economics (University of California, 2004)
M.Sc. Agricultural Economics (Hebrew University, Israel, 1998)
B.A. Economics (Tel Aviv University, 1994)
Accordion Title Research
Research
I am specialized in Natural Resources Economics, Development, and Game Theory. In the last decade, I foster financial innovations for development in water and energy sectors in Israel, the spatial planning of marine areas to support a sustainable blue economy in the East Mediterranean Sea, and the development of economic mechanisms for sustainable agricultural practices. Such mechanisms have a direct impact on market power and market efficiency, community cooperation, and economic sustainability. Mechanisms include fair trade systems, artificial markets for natural goods, payments for ecosystem services, and auction mechanisms.
Accordion Title Teaching
Teaching
Industrial Economics
Microeconomics
Water Economics
Environmental Economics
Accordion Title Awards
Awards
Jesse D. Carr Doctoral Fellowship, University of California (1998)
Giannini Foundation fellowship award, University of California (2000-2003)
Research Fellow, Porter School of Environmental Studies, Tel Aviv University (2005-2007).
Accordion Title Publications
Publications
Accordion Title Link to
Link to