Professor Dorit Alt, Dean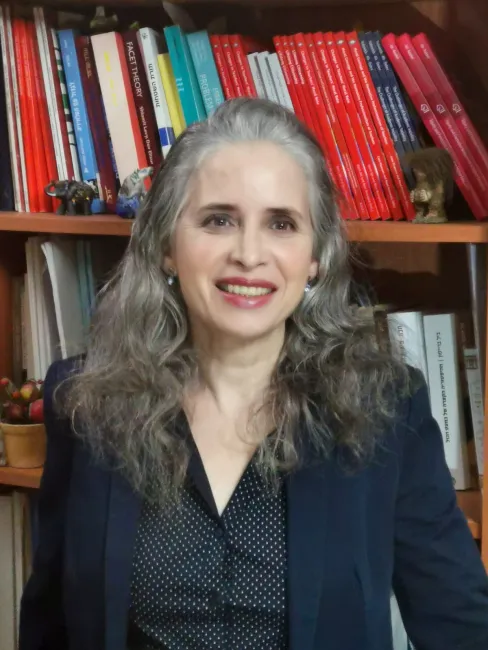 Welcome to the Faculty of Education and Teaching
A word from the Dean
Welcome to the Faculty of Education and Teaching
A word from the Dean
The Faculty of Education and Teaching views its students as future leaders, guides and trail-blazers in the changing world we currently live in. We wish to equip them with research skills and foster their independent critical thinking, so they will develop the ability to examine contemporary needs and provide solutions to challenges in the field of education and teaching.
With the goal of developing a just, free and democratic society, Tel-Hai College encourages creative and groundbreaking thinking amongst future educators, and cultivates sensitivity and appreciation of diversity in a multicultural society, upholding mutual respect, caring, social responsibility, acceptance and solidarity toward diverse individuals and groups.
During their studies, students of the Faculty of Education and Teaching acquire a wide range of skills adapted to the developing demands of today's society, with an emphasis on the relationship between the individual and society. They develop the foundations for personal and professional growth and empowerment, learn self-awareness, all the while building their professional identity to support learning through digital literacy, using innovative technology and interfaces to gain experience in solving complex problems, and developing research skills.
The Faculty of Education and Teaching offers a direct track for earning a Bachelor's, Master's, and teaching certificate within five years.
Academic Programs
Academic Programs
Accordion Title Education, B.A.
Education, B.A.
(Hebrew only)
With more than 25 years of academic experience and over 1,100 alumni, the Department of Education assists students in developing quality academic skills and acquiring social values. It enables students to continue to advanced studies with professional training in high demand and developing specializations. Nearly half of the curriculum is dedicated to core studies in order to create a deep foundation of knowledge necessary for educators in this day and age.
The undergraduate degree in Education offers a number of tracks: Special Education, Learning Disabilities, Arts in Education, and Social and Leadership Education.
 
Accordion Title Physical Education (Multi-Age), B.Ed.
Physical Education (Multi-Age), B.Ed.
(Hebrew only)
At the Physical Education track of the Faculty of Education and Teaching at Tel-Hai College, we view Physical Education as a tool for imparting healthy values and way of life, and believe in the education of body and spirit. With this approach, we aspire to train the teachers of the future to be agents of change.
The curriculum is taught in a multiage format, training teachers for elementary and secondary education, 1st through 12th grades. We teach future educators to view students as people first, and as pupils second. 
Accordion Title Special Education (Ages 6-21), B.Ed.
Special Education (Ages 6-21), B.Ed.
(Hebrew only)
The Special Education program trains teachers to teach students ages 6-21 with a variety of special needs, whether they learn in special ed. systems, or are integrated in the standard education systems.
The program is based on a humanistic educational approach and model that places the student at the center of the educational process, helping each child advance at their own pace and reach their full potential.
The program is interdepartmental, including one of the following disciplines: Hebrew Language, Jewish Studies, Israel Studies and Science.
Accordion Title Education in Jewish Studies (Elementary/Secondary), B.Ed.
Education in Jewish Studies (Elementary/Secondary), B.Ed.
(Hebrew only)
The track of Jewish Studies is comprised of lecturers and students from different sects of religion - traditional, secular and religious, who teach and learn together in an atmosphere of openness and respect for diverse approaches and positions. 
Jewish studies encompass Jewish history and scriptures, from the Old Testament until present day and is characterized by a broad spectrum of approaches. This track operates with the belief that creating a strong foundation and sense of Jewish identity increases students' sense of responsibility and commitment to the state of Israel and Israeli society.
The track trains educators to teach Jewish Studies in elementary and secondary schools and is studied in a dual degree, integrating studies in Special Education.