A Word From Our President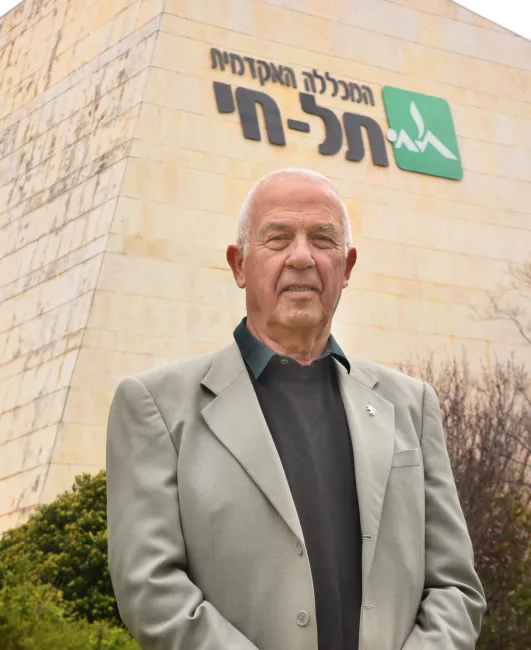 Professor Eliezer Shalev, M.D.
President
Professor Eliezer Shalev, M.D.
President
Dear Friends and Partners,
This is an exciting time for Tel-Hai College. Recently, the Israeli Council for Higher Education declared Tel-Hai College and the MIGAL Research Institute as the foundation on which Israel's next university will be established. I have the privilege and the honor of serving as President of the College during this significant transition from a college to a university, and have faith that we will accomplish this with great success. The establishment of the University will be guided by Tel-Hai's unique approach, based on the three pillars that underlie all our activity and curricula: academic excellence, applied research, and a deep connection and commitment to and for the surrounding communities.
Tel-Hai's location in Northern Israel (the Upper Galilee), is one of the most beautiful regions in Israel. The rare ecological diversity and the variety of agricultural activity that characterize the region, provide ample opportunities for conducting groundbreaking research. The College also collaborates with local communities and businesses to forward its practical, work-force oriented approach and has designed its curricula accordingly to include hands-on experience as part of all study programs in all disciplines. This uniqueness attracts quality students and faculty from different backgrounds who share the college's values of excellence, social involvement and initiative. In addition to becoming a leading institute of higher education, Tel-Hai College constitutes a central component of the economic, social and educational development of the region through applied research, community partnerships, and entrepreneurship.
My career path has led me here, to this critical point in which Tel-Hai is on the verge of realizing its vision of becoming a university. I will yield all of my experience and determination to help Tel-Hai College reach the next level. I'm excited to take part in this journey and welcome new initiatives, partnerships and collaborations with both local and international partners. I invite you to get acquainted with the unique spirit of Tel-Hai College, and join us in paving the path to a brighter future.
Professor Eliezer Shalev, MD
President of Tel-Hai College