Dr. Orr Levental
Dr. Orr Levental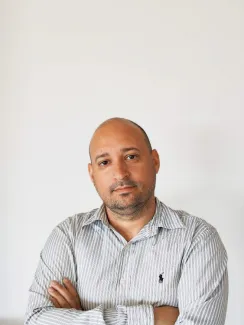 Accordion Title Areas of Interest
Areas of Interest
Geography and Sociology of Sport and Sport fandom
Accordion Title Biographical Info
Biographical Info
A senior lecturer and researcher in geography and sociology of sports and currently serves as the head of the Leisure and Recreation Program and the head of the Research Center for Sports and Physical Activity in Tel Hai Academic College.
Accordion Title Publications:
Publications:
Levental O., Carmi U., Lev A. (2021) Jinx, control and the necessity of adjustment: Superstitions among Football Fans, Frontiers in Psychology
Levental O., Yaffe Y., Noy R., Sharabi U., Ben-Eli M., (2021) Attachment Style and Adult Patterns of Sports Fan Devotion, Psychology of Sports and Exercise, 56, https://doi.org/10.1016/j.psychsport.2021.102005
Levental, O., & Nudelman, S. B. A. (2021). How football fans perceive sports heroes–The case of Israel. Physical Culture and Sport, 90(1), 10-19.
Levental O., (2020) Built Heritage or Lost Nostalgia: Israeli fans and the conservation of sports venues, Israel Studies 26(4) 573-584
Accordion Title Dr. Orr Levental CV
Dr. Orr Levental CV