Prof. Nir Beker
Prof. Nir Beker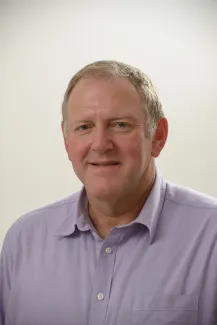 Accordion Title Areas of Interest
Areas of Interest
Economics of Environmental and Natural Resources
Cost Benefit Analysis
Operation research
Accordion Title Biographical Info
Biographical Info
Currently I am the Rector of the College as well as a professor at the department of economics and management.
I finished my1st and 2nd degree in the Hebrew university and Ph.D. at the university of Minnesota.
I served as the dean of the faculty of social sciences and humanities between 2013 - 2018.
Besides teaching and doing research, I am also involved in public consultation on my research issues.
Accordion Title Research
Research
My main field of research is environmental economics. Within this field I am doing Cost-Benefit-Analysis of nature conservation based on non-market valuation. Topics such as the economics of endangered species, open spaces and ecological services are in the focus of my current research. Besides that, I deal also with water resources economics and recently (2013) edited a book (Springer publishing) on Water Policy in Israel. On January 2020 I published (with Chanoch Friedman) the first book on environmental economics in Hebrew (Pardes pblishing).
Accordion Title Teaching
Teaching
Managerial Economics
Operation Research
International Trade
Cost Benefit Analysis
Environmental Economics
Accordion Title Awards
Awards
Accordion Title Publications
Publications
Selected publication (for a full list look at my CV of Google Scholar): Becker, N. (1995). Value of moving from central planning to a market system: lessons from the Israeli water sector. Agricultural Economics, 12(1), 11-21. Becker, N. Naomi Zeitouni & Mordechai Shechter(1996). Reallocating water resources in the Middle East through market mechanisms. International journal of water resources development, 12(1), 17-32. Becker, N., & Easter, K. W. (1999). Conflict and cooperation in managing international water resources such as the Great Lakes. Land Economics, 233-245. Becker, N., & Freeman, S. (2009). The economic value of old growth trees in Israel. Forest Policy and Economics, 11(8), 608-615. Abramson, A., Becker, N., Garb, Y., & Lazarovitch, N. (2011). Willingness to pay, borrow, and work for rural water service improvements in developing countries. Water Resources Research, 47(11). Friedman, C., Becker, N., & Erell, E. (2014). Energy retrofit of residential building envelopes in Israel: A cost-benefit analysis. Energy, 77, 183-193.    
Accordion Title Prof. Nir Becker CV
Prof. Nir Becker CV
Accordion Title Presentations
Presentations
Accordion Title Link to
Link to