Dr. Orli Dahan
Dr. Orli Dahan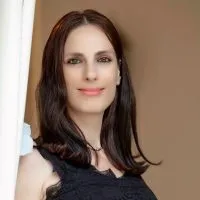 Accordion Title Research
Research
Evolutionary Psychology
Philosophy of Mind
Philosophy of Science
Accordion Title Publications
Publications
Dahan, O. (2017). The problem of other (group) minds (response to Schwitzgebel). Philosophia, 45(3), 1099-1112. 
Dahan, O. (2019). Submission, pain and pleasure – considering an evolutionary hypothesis concerning sexual masochism. Psychology of Consciousness: Theory, Research, and Practice, 6(4), 386-403. 
Dahan, O. (2019). There IS a question of physicalism. Organon F, 26(4), 542-571. 
Dahan, O. (2020). Birthing consciousness as a case of adaptive altered state of consciousness associated with transient hypofrontality. Perspectives on Psychological Science, 15(3), 794-808. 
Dahan, O. (2020). Physical constants as identifiers of modern universal laws of nature. Organon F, 27(3), 325-345. 
Dahan, O. (2021). Birthing consciousness: a lacuna in evolutionary psychology. New ideas in psychology, 60, 100822.
Dahan, O. (2021). The riddle of the extreme ends of the birth experience: Birthing consciousness and its fragility. Current psychology, 10.1007/s12144-021-01439-7. 
Dahan, O. (2021). The birthing brain: a lacuna in neuroscience. Brain and Cognition, 150, 105722. 
Dahan, O. (2021). Obstetrics at odds with evolution: The consequences of interrupting adaptive birthing consciousness. New ideas in psychology, 63, 100903. 
Dahan, O. & Cohen-shabot, S. (2022). Not just mechanical birthing bodies: Articulating the impact of imbalanced power relationships in the birth arena on women's subjectivity, agency, and consciousness. Mind, Culture, and Activity. Forthcoming.
 דהאן, א. (2022). יולדת. מפתח – כתב עת לקסיקאלי למחשבה פוליטית, 17.
Accordion Title Dr. Orli Dahan CV
Dr. Orli Dahan CV
Accordion Title Link to
Link to